Seaside, OR
---
Seaside, Oregon will again provide a beautiful coastal location for the Feast of Tabernacles!
Located only ninety miles from the Portland airport, Seaside is well situated for exploring the Northern Oregon Coast where one can experience beautiful ocean scenes, colorful sunsets, and the coastal mountains famous for their lush forests. Coastal Seaside is one of the most family-friendly beach towns along the coast, with its broad sandy beaches and many activities to enjoy. Cannon Beach is only about six miles south of Seaside and has been voted one of the world's top ten beaches. Historic Astoria, where Lewis and Clark followed the Columbia River to discover the gateway to the Pacific, is only thirteen miles to the north.
We will once again be meeting at the Best Western Ocean View Resort located along the Promenade walkway, right next to the beach. The one and a half mile Promenade is perfect for ocean viewing while walking, jogging, or even bike riding. Daily services will be held in a spacious meeting hall that has recently been remodeled.
Come join us in Seaside, Oregon for eight days of spiritually-uplifting messages, warm fellowship, and beautiful coastal scenery. Plans are underway for many activities, which may include a beautiful coastal hike, bonfires on the beach, a scenic train ride, and one of the most thrilling zip-line adventures found anywhere. Group campfires are permitted on the beach, which provides a unique opportunity to sit under the stars around the warmth of the fire, listening to the soothing sound of the waves.
We look forward to seeing you there!
For more information about this site, please contact the Festival Coordinator.
Festival Coordinator/Contact:
Mr. Brandon Fall
Phone: (253) 292-0698
Email: [email protected]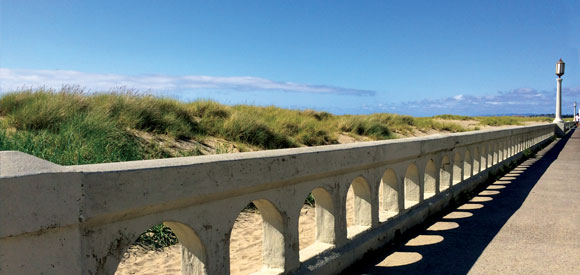 And He said to them,
"Go into the world and preach the gospel to every creature."
- Mark 16:15
Explore Festival Locations